The Story of Kathleen Swinney
A Tiger, a Mother and an Educator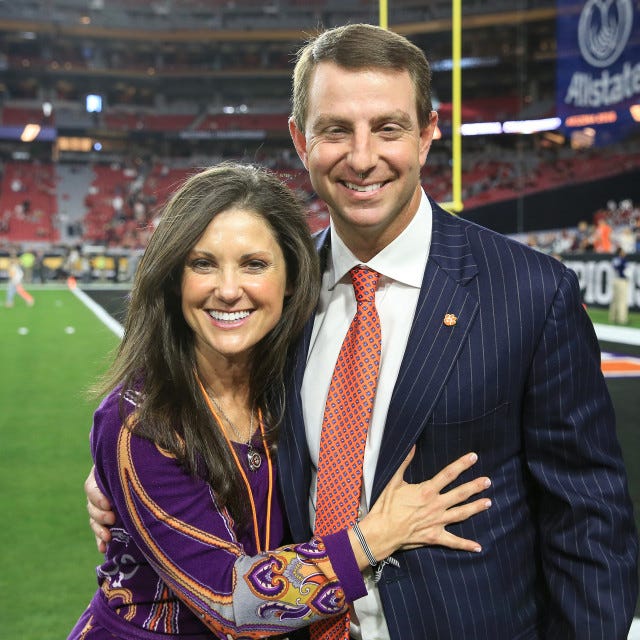 Photo credit: Mark Crammer

DYK: Greenville's Checkeeper has reimagined check printing services for over 80,000 companies, bookkeepers and individuals. Checkeeper has worked with the likes of: PandaDoc, tokbox and Guardian Trust. Support local, check out Checkeeper.com for your 14-day free trial. No credit card required.
What is the most interesting fact about yourself?
I don't know if it is that interesting, but I love to bake, to the degree where I read cookbooks on airplanes. And no...I am not just reading the dessert section. 
I'm also known to be in the kitchen at midnight; Dabo comes down and asks, 'What are you doing?' and there I am, just baking chocolate chip cookies. Baking is a great stress reliever. 
What is your background?
I grew up in Birmingham, Alabama, in the South. My mom was a school teacher and then raised us four kids. My dad was a Geography Professor and then, from there, he started a printing company which he still has after forty-years. 
Birmingham is similar to Greenville. Birmingham is bigger but it still has that Southerness that you find here. People are very friendly and there is a great quality of life, but you can never beat the quality of life in Clemson. I have been in Clemson for over seventeen years now and it is the best place. 
There were four of us; I had an older sister, Lisa, there was myself, a little sister, Anne and then Daniel. It was great, I was very blessed and had a wonderful childhood. There were always a lot of activities between home, school and sports. 
Growing up, I was really involved in dance classes and gymnastics. My little sister and I were involved in tumbling, handsprings: we took a lot of gymnastics throughout the school years and then did summer camps.
I became a cheerleader in middle school and then would go to cheer on in high school. I was cheering at every football and basketball game, which of course was a blast because I cheered for Dabo. But every day of the week consisted of either cheerleading, dance or gymnastics classes.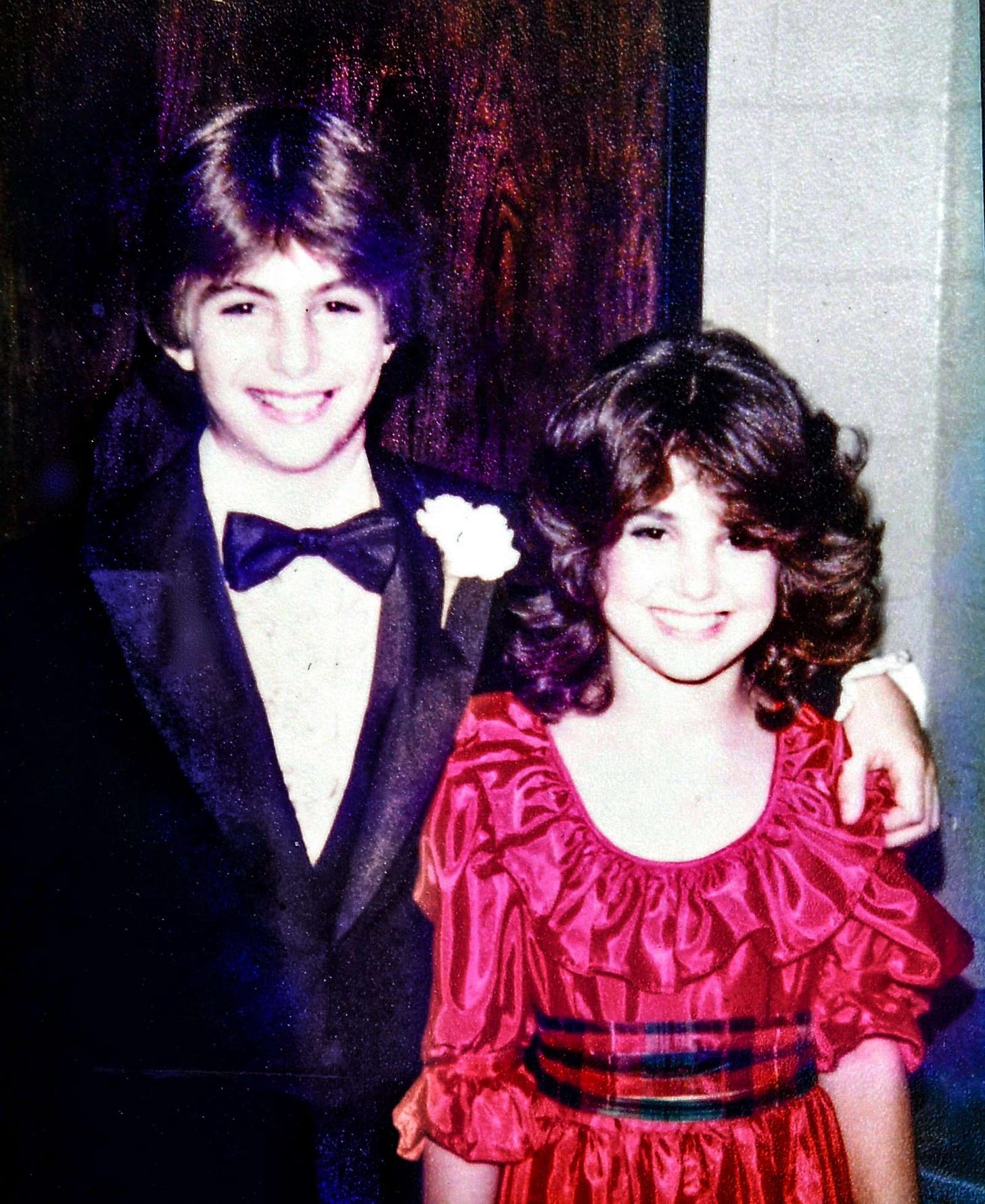 Picture credit: Courtesy photo
Dabo and I met in elementary school, and we would go to the same middle school and high school together. I was in first grade and Dabo was in second grade. We both did safety patrol together in elementary school and then student council together in middle school, we even went to the student council dances together.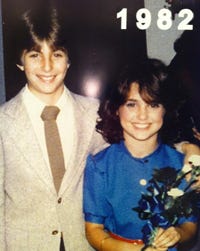 Picture credit: Courtesy photo
We both went to the University of Alabama for college, and we both finished in 1993. I received my degree in Education, where I would then become a school teacher upon graduation. 
Dabo would go straight into coaching after graduating as he became a Graduate Assistant under Coach [Gene] Stallings and would pursue his MBA, while I was at a nearby middle school in Tuscaloosa teaching.
Teaching was a challenge, especially during one of my first years as I taught Special Education in a low-income area in Alabama. It was tough, I had 6th, 7th and 8th grade students in one class at certain times. Students would bring guns to school, there were drugs and I had some 8th grade students that were sixteen years old. But I loved it and have so much appreciation for Special Education teachers and all teachers alike. 
Dabo proposed on August 19th, 1993, which, funny enough, is our oldest son, Will's birthday [1998]. The proposal was at Denny Chimes, which is on the quad at Alabama. Denny Chimes is very equivalent to Bowman Field [Clemson]. We were both getting our Masters Degree at the time, Dabo was a Graduate Assistant. We went walking on the quad one night and then he got down on one knee and proposed, it was very sweet.
In-between Alabama and Clemson, Dabo did real estate for about eighteen months as Coach Stallings was fired, and so the rest of the staff was let go, including Dabo. I continued to teach while we were in Alabama before we moved to Clemson.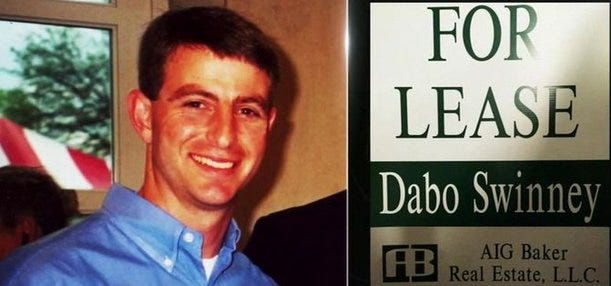 Courtesy photo
Coach Tommy Bowden would call Dabo about coming down to Clemson to coach the Wide Receivers here. We had two infants, and I was pregnant at the time, but it was not a bad transition because I was at peace with Clemson. Clemson is the best place ever. It has been such a blessing to raise our children here. You cannot beat it.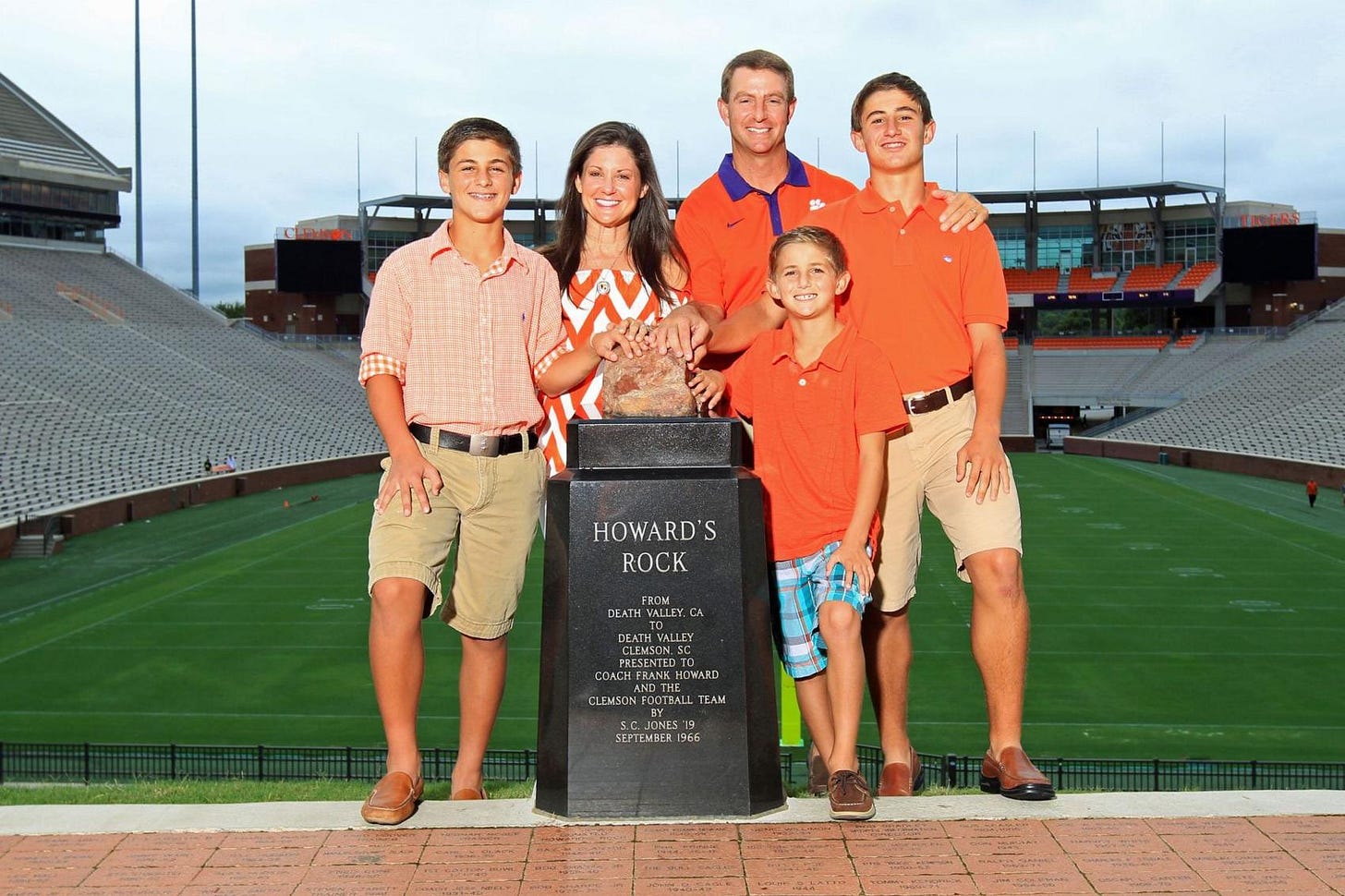 Picture credit: Clemson University/Clemson Athletics
What are you reading and/or watching?
It is sports 24/7 in our household. But like everyone, we are craving live sports and getting back to normal [due to COVID-19].
Lately, we have been watching reruns of Clemson Football games. It has been so much fun for the boys, Dabo and I. 
We watch the reruns of the 2017 National Championship Game, the 2019 National Championship to even games fifteen years ago to remember some of our players.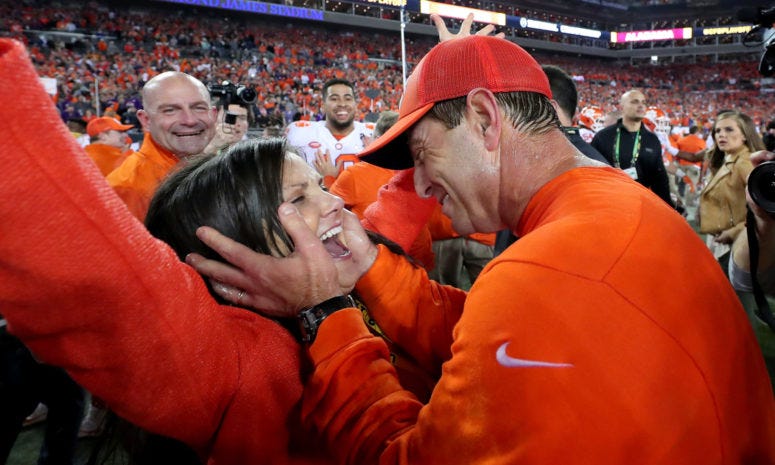 Picture credit: Tom Pennington/Getty Images via OSL CC License
Sadly, we don't have too much time to watch Netflix. If we did, we typically have to call our middle son, get him on the phone and explain to us how to use it. 
When it comes to reading, I really like to say that I hop around. I counted the other day, I have about seventeen books either in my office or on my nightstand. I love autobiographies, historical fiction and Bible Studies: I am all over the place. I like skipping around in different books. 
One lately, is, 'Everybody, Always,' by Bob Goff and of-course he wrote, 'Love Does.' I like Bob Goff a lot. 
What phrase do you try to live by?
Galatians 5:22-23.

If we can all, just even daily, tell ourselves to have the fruits of the Spirit, then we would all be in a great place. It's not always easy but I try on a daily basis to strive for this, this is my goal. Have an attitude of gratitude. 
How would you describe the Upstate?
I think that the Upstate is one of the most beautiful places in the Country. I love how you just have the beautiful green trees and then in the distance, you see the mountains.
The people are so nice, warming and welcoming. It is a hidden gem. When family or friends come to visit us, everyone is like, 'Wow' and their jaw drops. People are blown away. It is so beautiful. 
How would the Upstate describe you?
I hope as someone that helps give back, someone who tries to make the area a better place. 
What is the All-In Foundation? 
In 2009, Dabo and I were talking about how God gave him a platform in that of the Head Coaching role at Clemson. But he and I both know that his first job is to mold and coach young men, that is his first job. But we also knew that we had a chance to serve our community and help in this wonderful great State of South Carolina. 
Dabo grew up in an alcoholic home, his dad was an alcoholic. His Dad struggled but his dad was such a precious man. From that, we wanted to help and serve at White Horse Academy, The Family Effect and Serenity Place. We wanted to help those particular needs. 
Then, close to my heart, was breast cancer. I lost my sister, Lisa, to breast cancer and I have the breast cancer gene and so does my little sister, Anne. Though we focus on breast cancer at the All-In Foundation, we give and serve to different groups supporting other cancer research. 
We have a ladies clinic every July, where this past year, over 3000 women joined and we raised over $500,000 in one day. I am only saying this because it is not us [Swinney Family]; it is the women that come, have passion and serve. It is a fun jam-packed day of dancing, shopping, learning football and laughing. 
With the money money raised, we were able to get a new bus. This bus will go all around the Upstate and provide free mammograms to individuals in-need. This was huge.