The Greenville Story of: Zachary Elliott
A hustler, a fighter and a cancer survivor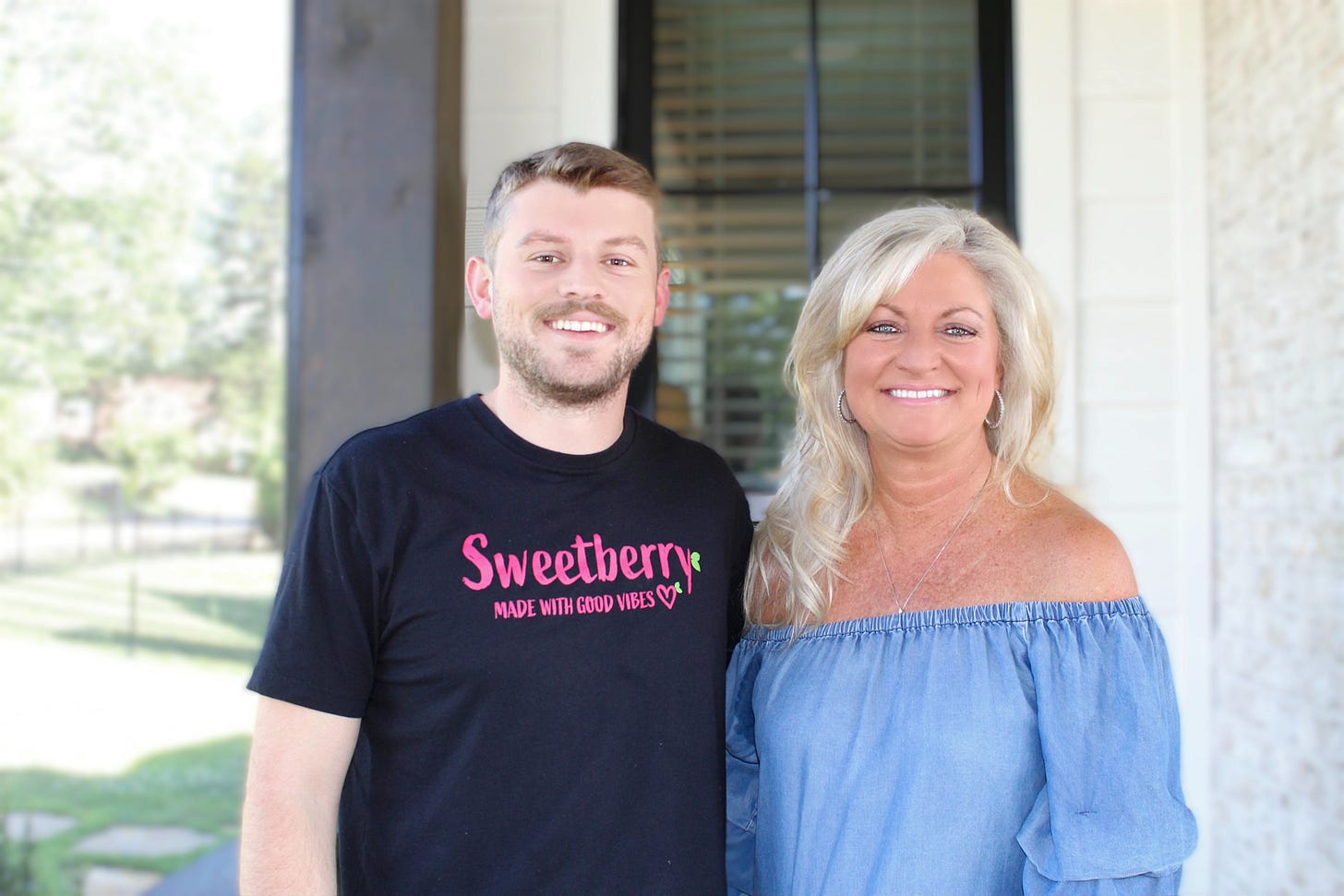 Zachary Elliott with his mother, Kimberly Elliott.

This story has been sponsored by, 'The Poinsett Bride.' The Poinsett Bride is Downtown Greenville's Premiere Full-Service Dress Shop. They have your dress for every occasion: weddings gowns, mother-of-the-bride, mother-of-the-groom, bridal showers, rehearsal dinners, debutantes, pageants and many more! Check them out online today or call for an appointment: 864-241-0730
Name: Zachary Elliott
Most interesting fact about yourself: I stand on one leg when I am in the shower. 
Background: I was born and raised here, in Greenville. I went to Beck Academy and JL Mann High School. 
Growing up, I played a lot of sports: baseball, football and basketball. I absolutely love being competitive in anything and everything I do, which led me to a love of sports. 
When I was nine, however, I found out I had cancer: I was diagnosed with osteogenic sarcoma and underwent a year of chemo and was given a less than 30% chance of living. It was an ongoing battle there for about a year and the doctors would end up amputating my leg, below the knee, as the cancer was believed to be in my ankle. Amputation was the only route. But now, I can say that I have been in fifteen, coming up on sixteen, years of remission, cancer-free. I'm here and I am very fortunate for that. 
I graduated from JL Mann in 2013 and made my way to Charleston where I would spend two years at [College of Charleston], focusing on Business Management. But during the two-year process, I decided to pack and move to Florida. 
I met a lot of folks in Florida, one of which led me to my career-path in owning a restaurant, Sweetberry Bowls. I informed my mom about the opportunity with Sweetberry and how the company wanted to open up a shop here in Greenville. My mom and I invested in Sweetberry, allowing us to open up Sweetberry Greenville, located right across from NOMA Square here Downtown. 
My family and I are very thankful for the opportunities that Greenville has given us, even in the small timeframe that we have been opened. I also believe in what I am doing with Sweetberry because of the nutritional value that our bowls have; health is very important to me. 
What is your favorite Greenville morning hangout? Downtown Greenville, getting out and walking. I also enjoy the 'Cancer Survivor Park.' It is a neat place for everyone, especially cancer survivors that are here in Greenville. 
What is your favorite Greenville evening hangout? I like Urban Wren, a restaurant near the Westend that just recently opened up. 
How would you describe Greenville? I love Greenville, it is very well-connected, people are very supportive of local businesses here and I think we have a striving small business community. Greenville is home and always will be. 
How would Greenville describe you? A fighter.